Thursday, May 21st, 2015
[ by Charles Cameron — following up on Browsing in bin Laden's library ]
.
Marcy Wheeler at Salon reports of the ODNI's Bin Laden's Bookshelf (expanded form, .pdf) that "the categorization imposed by ODNI" consists "largely of overlapping categories of English-language materials worthy of a Jorge Luis Borges short story.
Categories include:

**

The Borges "short story" referenced here isn't in fact a short story but an essay, The Analytical Language of John Wilkins, which includes a classification system "which doctor Franz Kuhn attributes to a certain Chinese encyclopaedia entitled 'Celestial Empire of benevolent Knowledge'". Borges' spurious taxonomy divides the animal kingdom into the following categories:

(a) belonging to the emperor,
(b) embalmed,
(c) tame,
(d) sucking pigs,
(e) sirens,
(f) fabulous,
(g) stray dogs,
(h) included in the present classification,
(i) frenzied,
(j) innumerable,
(k) drawn with a very fine camelhair brush,
(l) et cetera,
(m) having just broken the water pitcher,
(n) that from a long way off look like flies.

Nicely observed, Marcy.

**

Of particular personal note considering my interest in games:

Under the heading "Documents Probably Used by Other Compound Residents" we find listed:

Delta Force Extreme 2 Videogame Guide
Game Spot Videogame Guide

One wonders (idly) whether ODNI cannot believe OBL would play such games, or whether that classification was arrived at on the basis of the location in the compound where these materials were found.

And given my interest in religion:

Under the heading "Think Tank & Other Studies":

Program for the Study of International Organizations (PSIO), "Hizb ut-Tahrir: The Next Al-Qaeda, Really?" by Jean-Francois Mayer (2004)

And under the heading "Other religious documents":

a treatise on Christianity by one Monqith Ben Mahmoud Assaqar PhD, titled Was Jesus crucified for our atonement? — which opens with the following (presumably post-doctoral) statement of scholarship-to-date:

Praise to Allah (S.W) , the cherisher and sustainer of the worlds, and may peace and blessings be upon all of His messengers. In our previous parts of this series "True guidance and light series", we have concluded and confirmed a plain truth, which is that the Holy Bible, as we have seen, is man work, and not the word of Allah (S.W) in any way. Thus, Christians cannot present it as evidence for any of their creeds or events, including the crucifixion and the Atonement.

FWIW, reading this treatise will likely not have helped OBL in his quest for interfaith understanding.
Tuesday, April 14th, 2015
[ by Charles Cameron — who just realized the Lotto would be as hard for a machine to beat as his own HipBone Games ]
.

**
A friend pointed me to the Washington Post's story of a chess grandmaster caught cheating with help from an iPhone today, and the phrase "a simple cellphone can transform anybody into a grandmaster" struck home immediately. Not possible, I tweeted, with games of analogy, HipBone, Sembl &c, the human being, not the computer, is key — in games, intel analysis, etc. Big data crunches well, I continued, but the human mind digests!
Y'see, I'm somewhat proud of the fact that my HipBone Games would be more difficult than Chess — more difficult even than Go — for a computer like IBM's Watson to play at grandmaster level.
And then my eye was caught by the parallel story of an IT specialist who goes up for trial on Monday on charges of "fixing" himself a winning Lotto ticket.
Lotto is way downmarket compared to Chess. no? And the prize for the winner of the 17th annual Dubai Open Chess Tournament was $12,000, whereas the lucky Lotto winner's grab netted him $14.3 million. Go figure, and use your smartphone if you wish.
Could Watson beat the Lotto? I don't believe it could. Does that make Lotto more upscale — more demanding, more difficult or an AI to fudge — than my HipBone Games? Maybe it does : (
Ah well.
In any case, human beats random number generator — score yet another win for the human mind!
**
Sources:
Washington Post, Chess
International Business Times, Lotto
Monday, February 16th, 2015
[ by Charles Cameron — in real estate it's location, location, location — in thought space it's context, context, context ]
.
Timothy Furnish offers us context for the newly released video of Islamic State beheadings of 21 Egyptian Coptic Christians (screencap in upper panel, below) with two striking images of precedents, one of which I have reproduced in part (lower panel), illustrating how the Ottomans beheaded tens of thousands of Georgian Christians:

Furnish's post is titled ISIS Beheadings: Hotwiring the Apocalypse One Christian Martyr At A Time.
**
I am saddened to say that this is indeed part of the history of Islamic relations with Christianity.
I am happy to add, however, that it is not the whole story. In the upper panel, below, you see Muslim and Christian at a very different form of battle, as found in the Book of Games, Chess, dice and boards, 1282, in the library of the monastery of San Lorenzo del Escorial:

Religious tolerance in Islam is illustrated as found today in India, in this picture of a Muslim mother in full niqab taking her son, dressed as the Hindu deity Krishna, to a festival — very probably the Janmashtami or birthday celebration of the child-god (lower panel, above).
**
It will be interesting to see how President Sisi repsonds to this murderous IS attack on Egyptian citizens.
Friday, February 6th, 2015
[ by Charles Cameron — because the subtler games are more interesting ]
.
**
It's the mind that plays the game that interests me.
Why? Because what little I know of van Riper has to do with the war game he more or less closed down by sending a flotilla of tiny "red team" craft up against a US expeditionary fleet in the Persian Gulf:
Van Riper had at his disposal a computer-generated flotilla of small boats and planes, many of them civilian, which he kept buzzing around the virtual Persian Gulf in circles as the game was about to get under way. As the US fleet entered the Gulf, Van Riper gave a signal – not in a radio transmission that might have been intercepted, but in a coded message broadcast from the minarets of mosques at the call to prayer. The seemingly harmless pleasure craft and propeller planes suddenly turned deadly, ramming into Blue boats and airfields along the Gulf in scores of al-Qaida-style suicide attacks. Meanwhile, Chinese Silkworm-type cruise missiles fired from some of the small boats sank the US fleet's only aircraft carrier and two marine helicopter carriers. The tactics were reminiscent of the al-Qaida attack on the USS Cole in Yemen two years ago, but the Blue fleet did not seem prepared. Sixteen ships were sunk altogether, along with thousands of marines. If it had really happened, it would have been the worst naval disaster since Pearl Harbor.
He may be a chess player, but that's a whole lot subtler than chess.
**
As is this:
Putin doesn't need territory. He needs conflict to hold on to power. You can't appease someone who needs conflict itself to survive.

— Garry Kasparov (@Kasparov63) February 5, 2015
That's a chewable.
Sunday, January 25th, 2015
[ by Charles Cameron — cross-posted from Sembl — this post is for Cath Styles, who has been thinking bridges ]
.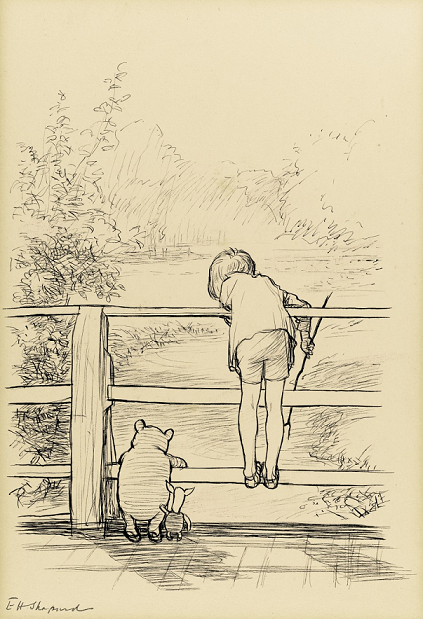 **
My blog-friend PR Beckman, on a roll, has been tweeting Octavio Paz and Martin Esslin.
I've taken Beckman's tweets out of 140 characters and put them back into paragraphs, and given a little more context to some of them, but greatly though I admire Octavio Paz and much though I have puzzled over the Theater of the Absurd, I wouldn't have run across these particular passages if I hadn't found them in my Twitter feed today. Important.
**
Octavio Paz, Children of the Mire: Modern Poetry from Romanticism to the Avant-garde:
Analogy is the science of correspondences. It is, however, a science which exists only by virtue of differences. Precisely because this is not that, it is possible to extend a bridge between this and that. The bridge does not do away with distance: it is an intermediary; neither does it eliminate difrerences: it establishes a relation between different terms. Analogy is the metaphor in which otherness dreams of itself as unity, and difference projects itself illusively as identity. By means of analogy the confused landscape of plurality becomes ordered and intelligible. Analogy is the operation nby means of which, thanks to the play of similarities, we accept differences. Analogy does not elimiate differences: it redeems them, it makes their existence tolerable.
Martin Esslin, The Theatre of the Absurd, pp 419:
the Theatre of the Absurd is concerned essentially with the evocation of concrete poetic images designed to communicate to the audience the sense of perplexity that their authors feel when confronted with the human condition
and 428:
The realization that thinking in poetic images has its validity side by side with conceptual thought and the insistence on a clear recognition of the function and possibilities of each mode does not amount to a return to irrationalism; on the contrary, it opens the way to a truly rational attitude.
**
Let me add a quote of my own choosing, this one from Winnie the Pooh:
Sometimes, if you stand on the bottom rail of a bridge and lean over to watch the river slipping slowly away beneath you, you will suddenly know everything there is to be known.
Illustration: Original, 1928 Illustration Of Pooh, Christopher Robin and Piglet Could Fetch Over $200K