Emergence: The Connected Lives of Ants, Brains, Cities, and Software
 by Steven Johnson
This classic popular text from 2001 still holds up well as an introduction into the phenomena of emergence and the nature of self-organizing systems. Johnsaon uses a rich array of analogies and historical anecdotes to bring
the reader to an understanding how bottom-up, "blind", systems work and the principles behind them. Highly readable and next to no jargon. Probably due soon for an updated edition though, given the scientific advances in research in network and complexity studies.
How Rome Fell: Death of a Superpower
 by Adrian Goldsworthy
Superb overview of the decline and fall of Rome with a rejection of the traditional assertions of causations for the end of the Roman empire ( Barbarians, Christianity etc.). Goldsworthy also sharply criticizes the popular idea among postmodern classicists today that the Roman Empire was "really" as strong during the fourth and fifth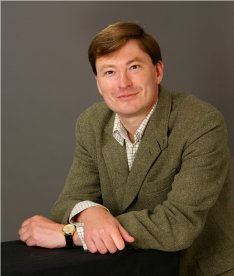 centuries as it was during the golden age of philosopher-warrior-emperor Marcus Aurelius. Or that there was no fall of the empire at all, just a gentle "transformation" into something new. Goldsworthy discusses the likelihood of Late antquity  "paper legions" of Roman armies which, in any event, scarcely resembled in elan, tactics or fighting strength the ones that Julius Caesar wielded in Gaul.  A tour de force marred only by a weird epilogue that ranges from pedestrian to ( in it's last sentences) truly awful – was it it tacked on as an afterthought? Did the editor of the rest of the book die before it was completed? Regardless, How Rome Fell is a worthy addition to an collection of popular ancient histories.
The War of Art: Break Through the Blocks and Win Your Inner Creative Battles
 by Steven Pressfield
A rare, nonfiction book by novelist and blogger Steven Pressfield. The War of Art is a book that I strongly recommend to aspiring writers ( which includes most bloggers) and other people pursuing dreams, not because it
is brilliant but because it is profound. Utilizing select personal vignettes and other anecdotes, Pressfield distills in everyday language the essence of what creative people need to understand if they are to succeed – concepts of "resistance", which seductively undermine your efforts,  and being a "professional", which is the mindset that will get you there.
Most of the readers of this blog are interested in military affairs to some extent so I will use this reference to explain why I read The War of Art from cover to cover. Pressfield captures the difference in what Col. John Boyd called the question of "To be or to do. Which way will you go?".  By Boyd's definition, Pressfield is a doer.
Steven Pressfield blogs on The War of Art of writing every Wednesday.