[Mark Safranski / zen ]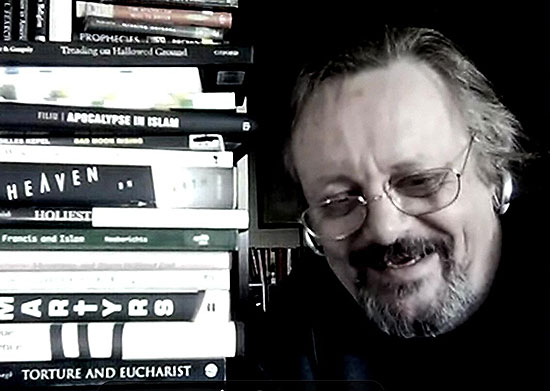 Charles Cameron – author, comparative religious scholar, poet, citizen of the world
I regret to inform readers of Zenpundit.com and especially those here who are fans of Charles, that he has passed away after years of struggling with health issues. In Charles Cameron, the world has lost a brilliant voice and is much the poorer for it.
Charles and I met through Critt Jarvis, at the time Thomas P.M. Barnett's webmaster, who was putting together a start up project with the late angel investor Dave Davison. Critt's app idea required content for demonstration purposes and Charles and were to help with that but Charles also brought to the table his experience with cognitive design at Hipbone Games. Our project never came to fruition – though some of Charles' theories on gaming much later became part of Sembl – but we remained in touch. Charles had a versatile wealth of knowledge on esoteric subjects that was both inexhaustible as it was infectious. Soon Charles was guest-posting at ZP; then he joined as a co-blogger here and finally when my work and family commitments forced me to blog less and less, Charles became the managing editor, recruiting guest-posters, helping run blogging roundtables and evolving into the primary author in recent years.
He described his main interest as "forensic theology", Charles had studied under the Reverend A.E. Harvey at Oxford and he had a deep knowledge of Christian liturgical traditions but that was merely the starting point. What Charles really had a unique grasp of was the underlying psychological and spiritual connections or similarities within and between different religious traditions. This was knowledge that came not just but from books but also firsthand experience and from a variety of mentors.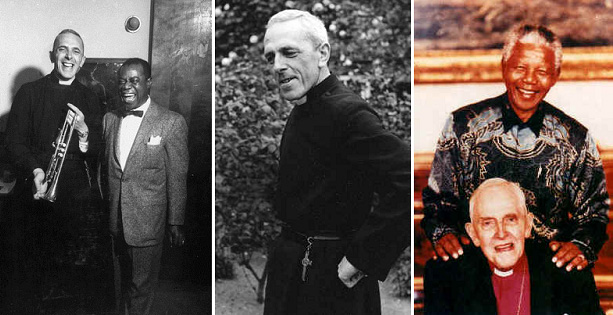 There was Father Trevor Huddleston, monk, Anglican priest, human rights advocate and Archbishop of the Province of the Indian Ocean who tutored Charles as a boy on monastic principles and was paternal figure. At Oxford, Charles befriended Tibetan lama, Trungpa Rimpoche , moved to India where he spent years as an early follower of Guru  Maharaj Ji.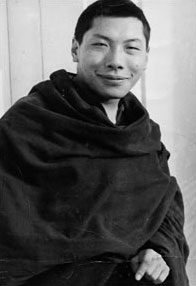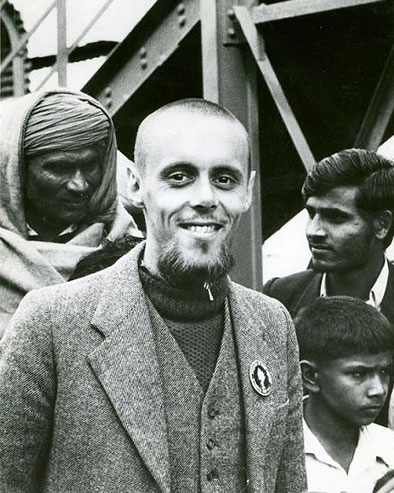 Moving to America, Charles turned initially to poetry and became part of the extended social circle of the Beatniks and studied Jungian psychology, Sufism and Zen traditions. He then struck up a remarkable partnership with Lakota Shaman Wallace Black Elk and the two taught classes on the Lakota sweat lodge ceremonial practices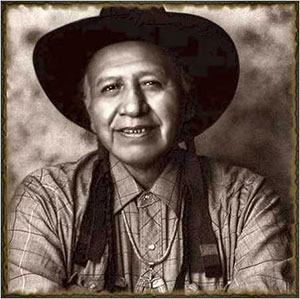 Charles was fascinated by juxtapositions and analogies, especially in things spiritual or between the sacred and the profane. His Double-Quotes technique was meant to allow readers to "see" these insights by visual and textual combinations. Charles' intellectual comfort with dualities, polarities and ambiguities made him a rare analyst, being the first to decode the secret meanings behind the terrorist Major Nidal Hasan's infamous slideshow. Charles understood religious drivers in political violence and was critical of experts who seemingly ignored them – he could discuss at length the Phineas Priesthood, ultra-Orthodox supremacists, crypto-Mahdists, Dominionist zealots and "ordinary" jihadists with equal enthusiasm and offer their points of common reference before regaling you with some Sufi poetry or Zen koans.
From Charles Cameron I learned many things of which I might never otherwise have known and I believe many of his friends felt the same way. I'll miss him.
RIP